Date: March 13, 2019
Topic: Seeing Things in a Different Light
Speaker: Ms Kristin Newton
Venue: Tokyo American Club
Time: 11:30 Social Gathering 11:50 Luncheon
Fee: ¥5,000 members ¥6,000 guests
RSVP by noon on 7 March 2019

CWAJ Members: If you are a member of CWAJ, please go to the reservation site.
Non-members: If you are not a member of CWAJ, please contact at "membership@cwaj.org."
——————————————————————————————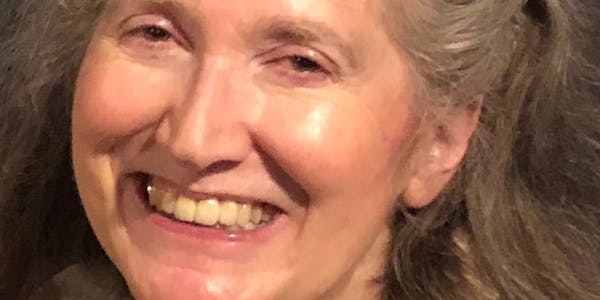 We draw badly because we try to draw what we think we see rather than what we actually see. Businesses often tackle a problem in the same way – by tackling what they think they see as the problem rather than carefully looking and analyzing what the real problem is. Drawing is nothing but problem-solving in action. In learning to draw we learn about craftsmanship. In appreciating the craft, we learn to appreciate the importance of execution in the creative process.
Most people are blind. Are you one of them? You look but do you really see?
"One must always draw, draw with the eyes, when one cannot draw with a pencil," is an artists' motto. Art is a tool that can wake up your eyes and your perceptual skills. So many people are afraid of drawing and creativity. While learning the fine craft of drawing we return to our naturally curious state and see the world with new eyes. How could that affect your life?
As CWAJ focuses on art, this process will allow you to see more and appreciate art more and even help you develop your own art. Members of CWAJ are in the unique position of using the annual art exhibition to affect positive change in society. In her talk, Kristin will offer you an opportunity to learn how you can help yourself to open up your own creativity. find out, and to hear about the JWTA Japan Open and how you can view and best support para sports.
Luncheon Program Coordinators
Ursula Bartlett-Imadegawa and Yukari Kusafuka
Speaker Profile
Kristin Newton was originally invited to Japan on an artists' exchange program as a glass artist, and completed many architectural glass commissions in Japan, Hong Kong, and the U.S. before focusing on creativity workshops. Kristin is an artist who gives new eyes to people who think they can't draw. Using brain-friendly, arts-based processes, she has been giving workshops internationally for over 25 years for a number of clients, including Samsung, Ogilvy, SAP, AIG, UNITAR Hiroshima, Fuji Electric, Fujitsu, and many more. Three CEOs quit their jobs and two of them went to art school, saying the workshop is "dangerous."
Kristin has given several TED talks in Tokyo, on the Great Wall of China, and for Sebasi in Korea. In addition to giving corporate workshops, she also teaches art and creativity at The International College of Liberal Arts at Yamanashi Gakuin University during the spring term. As a glass artist, Kristin is currently focused on creating artwork and jewelry from fused glass and silver.
– Menu –
Starter
~Hokkaido Funka-bay Diver Scallop Carpaccio, Colorful Radish, Tomato Relish
Main
~Pan Seared Sea Bream with Sakura Risotto, Rapeseed Blossoms, Green Sauce
~ Vegetarian Option: Ricotta and Mozzarella Spinach Cannelloni with Fried Basil
Dessert
~Yogurt Panna Cotta with Red Berry Compote
---