Cultural Program
CWAJ 70th CULTURAL PROGRAM
Exploring Indonesia – Enjoy Music, Stories and Food
Presenter: Ms Myra Junor, Indonesian journalist
Performers: Indha Putri, music trio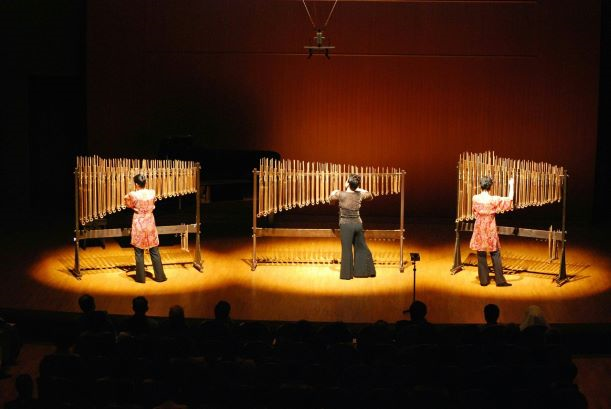 As part of CWAJ's 70th Anniversary year and outreach to the general public, we have an exciting Indonesian Cultural Program planned for 6 October 2019. While October may be two months away, seats are limited to 120 people and filling up fast, so please reserve your tickets soon to guarantee your seat for the event. Payments will need to be made at the September luncheon.
The program will start with a short talk on Indonesia by Myra Junor and presentation on the role of women in Indonesia followed by an angklung* performance by Indha Putri** and then tea time with homemade Indonesian sweets and tea.
Bring along a friend. Families are welcome!
*The angklung is a musical instrument from Indonesia made of a varying number of bamboo tubes attached to a bamboo frame.
**Indah Putri is a professional trio of angklung performers – Takae Niya, Teruyo Tamura and Reiko Watanabe.
Cultural Program Coordinators
Keiko Kimura and Peggy Kanada
Date: 6 October 2019 (Sunday)
Time: 14:00–16:00 (doors open at 13:30, free seating)
Venue: Nicolas Vare (9F), 1 minute walk from Yotsuya Station (Kojimachi exit)

Fee: ¥2,500 (Students ¥1,000) Proceeds will be donated to the CWAJ Scholarship Fund
RSVP
---
---
SEPTEMBER LUNCHEON
Date: 11th September 2019
Topic: Disabled Individuals Actively Working in Society
Speaker: Natsuko Izena
Venue: Tokyo American Club
Time: 11:30 Social Gathering 11:50 Luncheon
Fee: ¥5,000 members ¥6,000 guests
RSVP by noon on September 5, 2019
<Reservation>
CWAJ Members: If you are a member of CWAJ, please go to the reservation site.
Non-members: If you are not a member of CWAJ, please contact at "membership@cwaj.org."
—————————————————————————————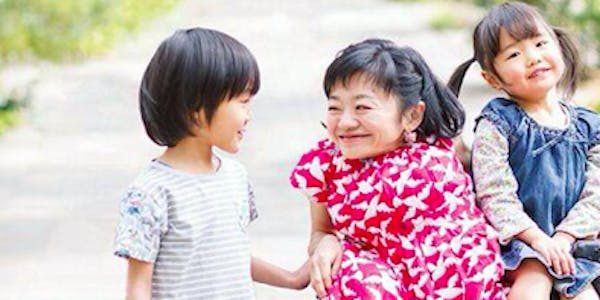 Please join us and meet Natsuko Izena a remarkable woman who would like to talk about her life, her work, and about raising her children despite as she calls them "my difficulties".
Natsuko wrote to us saying "My bones are weak and are a handicap because I have osteogenesis imperfecta. I'm really small, only 100cm tall. I use a wheelchair, yet I enjoy travelling and studied in the U.S.A. and Denmark. I have support from 10 care workers 10 hours a day, plus friends and young people come and help me and my family. My son and daughter are both already taller than me; they love to ride with me on my wheelchair!
I am a newspaper columnist and a web media Huffington Post Japan commentator. I write about my experiences in Japan, especially about how often people with disabilities have few chances to study at university and get a good job.
Some people think separating disabled from "normal" people and providing special education and opportunities for them is better for the disabled. I really oppose this idea as it serves to ensure that they have fewer chances for a reasonable experience of living. I really want to change this prejudice and to make our world better for all unique people. All people have a right to a good education, to be able to find meaningful jobs, to have the chance to get married and have children.
Some people opposed my new ideas. Some doctors objected to my wish to get pregnant and refused to check my body. I explained my dreams and met a supportive doctor and now I have two happy children. My idea is that we all work together to make our dreams come true. I want to help others to achieve their best by using my abilities, by encouraging us all to support each other.
– Menu –
Starter
~ Roasted Beets and Wild Ruccola Salad, Macadamia Nuts Dust Ruccola Pistou, Orange Dressing
Main
~ Autumn Salmon En Croute with Soft Polenta and Seasonal Green Vegetable, Yuzu Butter
~ Vegetarian Option: Wild Mushroom Risotto with Grilled Autumn Vegetables
Dessert
~ Milk Chocolate Mousse