Cultural Program
CWAJ 70th CULTURAL PROGRAM
Exploring Indonesia – Enjoy Music, Stories and Food
Presenter: Ms Myra Junor, Indonesian journalist
Performers: Indha Putri, music trio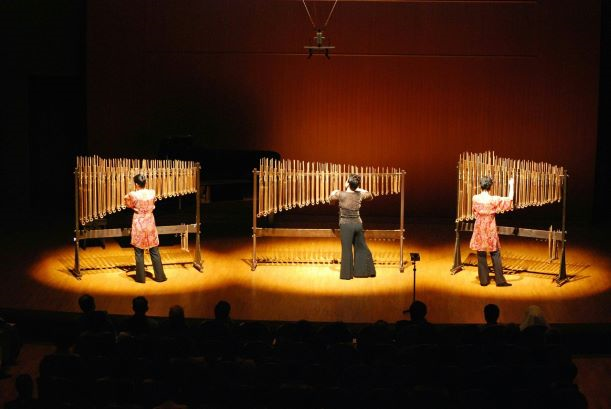 As part of CWAJ's 70th Anniversary year and outreach to the general public, we have an exciting Indonesian Cultural Program planned for 6 October 2019. While October may be two months away, seats are limited to 120 people and filling up fast, so please reserve your tickets soon to guarantee your seat for the event. Payments will need to be made at the September luncheon.
The program will start with a short talk on Indonesia by Myra Junor and presentation on the role of women in Indonesia followed by an angklung* performance by Indha Putri** and then tea time with homemade Indonesian sweets and tea.
Bring along a friend. Families are welcome!
*The angklung is a musical instrument from Indonesia made of a varying number of bamboo tubes attached to a bamboo frame.
**Indah Putri is a professional trio of angklung performers – Takae Niya, Teruyo Tamura and Reiko Watanabe.
Cultural Program Coordinators
Keiko Kimura and Peggy Kanada
Date: 6 October 2019 (Sunday)
Time: 14:00–16:00 (doors open at 13:30, free seating)
Venue: Nicolas Vare (9F), 1 minute walk from Yotsuya Station (Kojimachi exit)

Fee: ¥2,500 (Students ¥1,000) Proceeds will be donated to the CWAJ Scholarship Fund
RSVP
---
---
OCTOBER LUNCHEON
Date: 9th October 2019
Topic: Art, Networking and Well-being: The powerful and energetic Finnish women artists at the Finnish artists' colonies
Speaker: Dr Anna-Maria Wiljanen, Director of The Finnish Institute in Japan
Venue: Tokyo American Club
Time: 11:30 Social Gathering 11:50 Luncheon
Fee: ¥5,000 members ¥6,000 guests
RSVP by noon on October 3, 2019
<Reservation>
CWAJ Members: If you are a member of CWAJ, please go to the reservation site.
Non-members:  If you are not a member of CWAJ, please contact at "membership@cwaj.org."
—————————————————————————————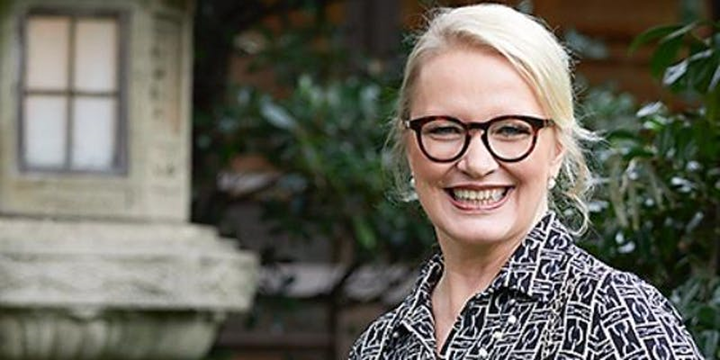 This presentation aims to focus on the art, lives and networks of the women artists at the Önningeby Artists' colony and the Tuusulanjärvi Artists' community, both located in Finland, at the end of the 19th century and in the beginning of 20th century.
Welcome to a fascinating journey into the 19th and 20th century world of powerful (more powerful that you ever thought) Finnish woman artists!

Luncheon Program Coordinators
Ursula Bartlett, Yukari Kusafuka and Misa Yamada
– Menu –
Starter
~ Roasted Beets and Wild Ruccola Salad, Macadamia Nuts Dust Ruccola Pistou, Orange Dressing
Main
~ Autumn Salmon En Croute with Soft Polenta and Seasonal Green Vegetable, Yuzu Butter
~ Vegetarian Option: Wild Mushroom Risotto with Grilled Autumn Vegetables
Dessert
~ Milk Chocolate Mousse