Dear Friends of CWAJ,
Due to the COVID-19 Virus, CWAJ has canceled our March Luncheon Meeting. Although we are sorry to miss an opportunity to gather and to hear Jenifer Rogers, we want to do our part to stem the spread of this virus. Every effort will be made to find a time to reschedule Ms. Rogers.
Anyone who reposted details about the March Luncheon Meeting will automatically be entered into the drawing for a free pass to our April Luncheon Meeting.
Please be alert for details about April's meeting which will be posted soon.
Thank you all for your support and friendship during this time. CWAJ is women supporting women whether we gather in person, by phone or by e-mail. We are lucky to have each other!
Please take care until we can meet in person again.
All the Best,
Jane Grimes
President CWAJ
Date: 11 March 2020
Topic: A Diversity of Experience in Japan – My Journey to Board Positions on Japanese Companies
Speaker: Ms. Jenifer Rogers
Venue: Tokyo American Club
Time: 11:30 Social Gathering 11:50 Luncheon
Fee: ¥5,000 members ¥6,000 guests
RSVP by noon on Thursday, 5 March 2020
<Reservation>
CWAJ Members: If you are a member of CWAJ, please go to the reservation site.
Non-members: If you are not a member of CWAJ, please contact at "membership@cwaj.org."
—————————————————————————————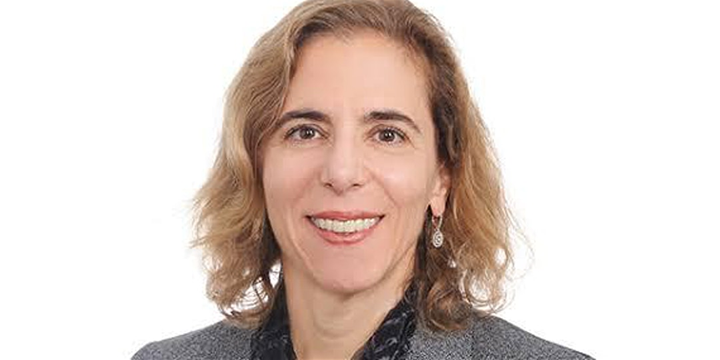 Please join us to hear about our speaker's professional journey with a Japanese foundation for success. Jenifer's exposure to Japan began almost 40 years ago when she first came to Tokyo with her parents in 1981 as a student. In her first 2 years at Sophia University she studied Japanese and learned about Japanese culture. After graduating from Georgetown Law School in Washington DC, she came back to Japan on a Fulbright Scholarship in 1988 and studied at the University of Tokyo Faculty of Law. Jenifer joined a Law firm in New York City, then left to work as in-house lawyer at IBJ (now Mizuho), before joining Merrill Lynch where she worked for 18 years in a variety of senior legal positions starting in Tokyo and spanning six countries.
She joined Asurion as General Counsel Asia and then returned to Tokyo in 2014. Jenifer was elected as the first foreign female external director on the Board of Mitsui & Co in 2015, followed by Kawasaki Heavy Industries in 2018 and more recently by Nissan Motor Corporation in 2019. Jenifer also serves on not-for-profit boards, including the Japan-United States Education Commission (Fulbright Japan), Board of Governors of the Georgetown University Alumni Association, the American Chamber of Commerce in Japan and the US-Japan Council Japan.
Speaker profile:
Jenifer Rogers is General Counsel of Asia for Asurion based in Tokyo. She was elected as an External Director of Mitsui & Co. Ltd. in 2015 as the first foreign female director of a Japanese trading company. She was also elected as an External Director at Kawasaki Heavy Industries, Ltd. as their first female and foreign director in June 2018. She was newly elected in June of 2019 as an External Director of Nissan Motor Co., Ltd. Before joining Asurion in 2012, Jenifer worked at Bank of America Merrill Lynch for eighteen years in a variety of senior legal roles in various cities including Dublin, Hong Kong, London, Mumbai, New York and Tokyo.
Jenifer has served as a governor of the American Chamber of Commerce in Japan since January 2018 and was elected to serve as a vice president from January 2020. Also, she was elected to the Georgetown University Alumni Association Board of Governors in June 2016. In May 2018, she was appointed by the American Ambassador of Japan to the Japan-US Education Commission (Fulbright Japan) as Treasurer. Jenifer is a founding member of the Japan Center of the Asia Society and a member of its Arts Committee.
More recently in April 2019, she became a member of the Board of the US-Japan Council in Japan. Jenifer earned a JD from Georgetown Law Center after graduating cum laude from Georgetown University School of Foreign Service. Jenifer was a Fulbright Scholar in 1988 at the University of Tokyo, Faculty of Law. She obtained a master's degree inInternational Public Policy from Johns Hopkins (S.A.I.S.) and worked as a legal consultant for the World Bank. She is a member of the NY bar and fluent in Japanese.
Luncheon Program Coordinators
Ritsuko Fukawa and Ingrid Toyoda
– Menu –
Starter
~ Hokkaido Funka-bay Diver Scallop Carpaccio Colorful Radish, Tomato Relish
Main
~ Pan-Seared Sakura Sea Bream with Sakura Risotto & Rape Blossoms, and Green Sauce
~ Vegetarian Option: Delicious Black Bean Burritos and Roasted Vegetable
Dessert
~ Yogurt Panna Cotta with Citrus Jelly