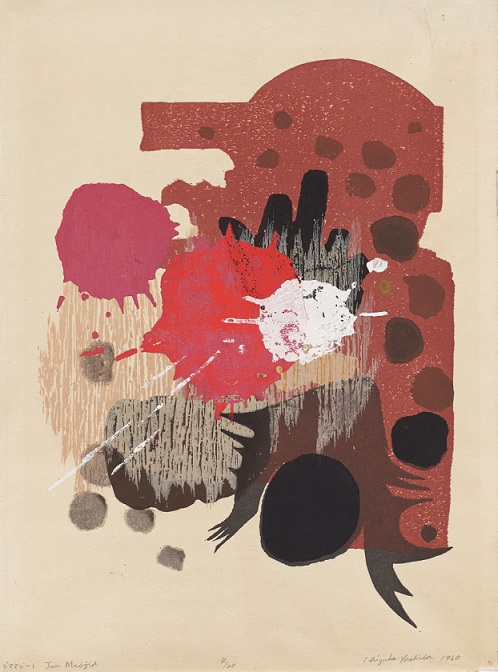 The eagerly anticipated 2020 CWAJ Open Print Art Gallery, an online exhibition and sale of contemporary Japanese print art, will open to the public Monday, October 12.
CWAJ has a 71-year history of supporting artists and supporting women and we are gratified to learn that The Portland Art Museum in Portland, Oregon USA will hold an exhibit that explores the history of women artists in Japanese printmaking. The exhibit, Joryu Hanga Kyokai, 1956 – 1965 (which means The Women's Print Association) features many women who have participated in the CWAJ Print Show over the years.
Please see the link below to learn more about the bold history of women in Japanese art and if you are in Portland, don't miss the opportunity to see this exhibit.
https://www.smithsonianmag.com/arts-culture/making-their-mark-180974599/