Date: December 2, 2020 Time: 1:00 am – 11:30am
Venue: Over Zoom
Topic: The World and Japan, Through My Finder
Speaker: Ms. Natsuki Yasuda
Fee: Free. Suggested donations 1,000 yen for Zoom participation
Sign-up: RSVP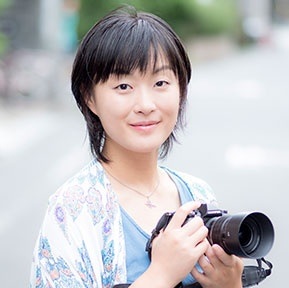 We will be treated to a lecture by photojournalist Natsuki Yasuda.
A native of Kanagawa Prefecture, Natsuki was born in 1987. She is the Vice President of Dialogue for People as well as its photojournalist. At the age of 16 she first travelled overseas to Cambodia to interview children in poverty as a reporter for a friendship mission organized by NPO 'Kokkyo naki Kodomotachi (KnK)'.
Natsuki currently works on refugee, poverty and natural disaster issues in various areas such as Southeast Asia, the Middle East, Africa and Japan. She has been visiting the Tohoku region, mainly Rikuzentakata, since the 3.11 earthquake and tsunami. A graduate of Sophia University, she wrote "My Job Through Photographs – Encountering the Children of the World" published by Nihon Shashin Kikaku Co., Ltd. in 2017. Natsuki is a commentator with the TV program 'Sunday Morning' (TBS Channel 6) and has her own radio show on Wednesdays with J-Wave.
<Sign-up>
CWAJ Members: If you are a member of CWAJ, please go to the member site.
Non-members: If you are not a member of CWAJ, please contact at "membership@cwaj.org."
—————————————————————————————