Artist Toko Shinoda, to whom CWAJ owes so much, passed away at the grand age of 107 years on March 1st.
We had the honor of having her prints at our annual CWAJ Print Show 52 times, between 1966 and 2020.
Our heartfelt gratitude goes to Shinoda Sensei, who was always a great supporter of CWAJ's mission of women promoting women's education.
May she rest in peace.
CWAJ Print Show Catalogue Cover: 1975, 2005, 2019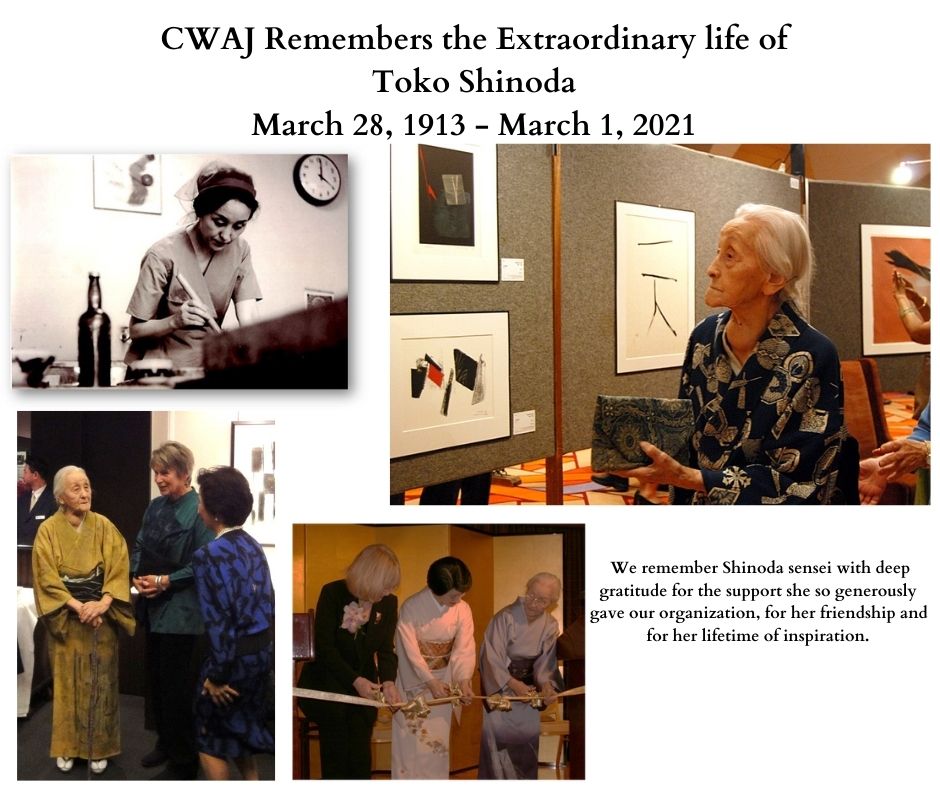 (Photos from top left in clockwise way )
1) 1966 Her first lithography experience
2)2013CWAJ Print Show special exhibition
3) 2005 the 50th CWAJ Print Show opening, with Princess Akishino
4) 2009 CWAJ Associate Show opening