Date: November 10, 2021
Time: 10:00 to 11:45 Door opens at 9:30
Venue: International House of Japan, Annex Hall, Roppongi
Or online via Zoom
Fees: Members must remit 2,500 yen by November 3
Guests must remit 3,500 yen by November 3
No fee for online participants, however they may choose to pay an optional amount as a donation to CWAJ via Square online payment systems
Note: Attendees are requested to show proof of double Covid vaccination at entrance of Annex Hall.
The venue is limited to a maximum of 40 attendees.
Refreshments (coffee and water) will be provided.
Reservations:  By November 3 for in person attendees
By November 8 for online attendees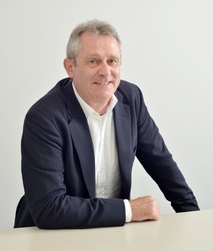 Speaker Profile
David Atkinson, CEO of Konishi Decorative Arts and Crafts Co.,
After a successful career in the financial world David Atkinson found himself being asked to advise an old Tokyo-based company which specialises in the restoration of shrines, temples and other important cultural properties.
Mr. Atkinson will give us a talk about how and why he got involved with the company, starting with an advisory role to becoming its CEO. He will talk about the changes that were implemented to ensure the future of the company and that of its employees.
The company's work will be show-cased so that we can appreciate the skill of the artisans and see the type of work they do.
Mr. Atkinson will also extrapolate from his experience working with this small enterprise lessons applicable to other small and medium enterprises in Japan. Prior to joining Konishi, he worked as a financial services consultant for Andersen Consulting (London and New York) for three years, followed by two years at Salomon Brothers Tokyo as a bank analyst. He then joined Goldman Sachs as a bank analyst in 1992, and was made a managing director in 1998 and partner in 2006. He was born in the U.K. and holds an MA in Japanese Studies from the University of Oxford.
David Atkinson has served on a number of government committees including Growth Strategy Conference, Tourism Strategy Promotion Task Force, Administrative Reform Council Revenue and Expenditure Reform Working Group, Savor Japan, Project to Fully Enjoy National Parks Expert Committee and Committee for the Promotion of Easy-to Understand Multilingual Explanatory Equipment, Japan Heritage Review Board, to name a few.