Title: Celebrating Women in Japan
Guest Speaker: Melanie Brock
Date: January 19, 2022 Time: 10:00 to 12:00
Venue: Online via Zoom
Fee: Volunteer donation Guest fee: Free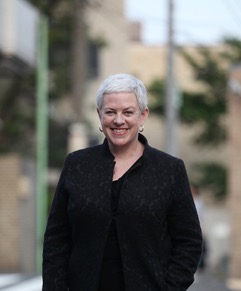 Among the world's developed countries, Japan stands out for a conspicuous absence of women in leadership positions. The situation has been debated and analyzed for decades by academics, social commentators and politicians to little avail.
Melanie Brock is a business person, consultant and specialist in Asia-Pacific affairs who has championed gender equality and worked tirelessly to support women in leadership. In 2017, she established a not-for-profit called Celebrating Women in Japan. The main objective of Celebrating Women of Japan is to raise the profile of women in Japan and to break down commonly-held stereotypes about Japanese women. In April, 2018, Melanie started a social media campaign that set out to post profiles of Japanese women, One profile, in Japanese and English, every day for 365 days. Have a look at the amazing women featured including our own Michiyo Nakamoto (#27) www.celebratingwomenjapan
During her 30 plus years working with global businesses and government organizations, Melanie has served on the boards of organizations ranging from Sega Sammy to the Australia Japan Business Cooperation Committee. She has been Chair Emeritus of the Australia & New Zealand Chamber of Commerce in Japan since November 2016.
Through her various roles spanning business and government, Melanie has gained invaluable experience and insight into what steps need to be taken to promote more women leaders in Japan's male-dominated society.
We are honored to welcome Melanie as our speaker at the next General Meeting in January. Melanie will talk about her activities supporting women in leadership and will no doubt help us to start the New Year on a high note.
<Sign-up>
CWAJ Members: If you are a member of CWAJ, please go to the member site.
Non-members: If you are not a member of CWAJ, please contact below.