Title: Culture, Economy and Life on the Phone Screen
Guest Speaker: Wakayu Sato
Date: February 9, 2022 Time: 10:00 to 12:00
Venue: Online via Zoom
Fee: Volunteer donation Guest fee: Free
* CWAJ is a 100% volunteer organization. Our work is fueled by kind contributions. Please consider offering an attendance fee, no matter how small.
Reservations: by noon February 7th 2022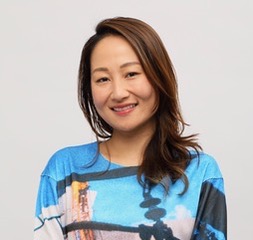 On trains, in supermarket queues, even at the family dinner table – we always see young people looking at their smartphones. What are they really doing? Watching TikTok? Playing an online game?
Wakayu Sato, a content marketing and creator economy specialist, will tell us about the new services and programs that have young people hooked.
You probably know about social networks and influencers, but what about the metaverse? And did you know that advertisements play a big role in supporting these services and that they use algorithms in order to get audiences addicted?
Millennials and Gen Zers may be the biggest users of these services, but is it only young people who get hooked or are targeted? Have you ever wondered why you get particular advertisements on your browser?
Wakayu will explain how online services collect data on users. She will walk us through data privacy regulations and provide us with advice on how to interact wisely with digital content.
Wakayu Sato Profile:
Wakayu Sato is a marketing manager at Dentsu, Japan's largest advertising agency, where she has been working since 2017 in the Research and Development section with a focus on business development for marketing technology start-ups and industry analysis.
Her expertise is content marketing and the creator economy – the emerging areas of marketing. She has extensive experience in digital marketing and brand management for multinational clients.
Wakayu has also worked on the planning and handling of large events, including the 2020 Tokyo Olympic Bid and Activation process.
<Sign-up>
CWAJ Members: If you are a member of CWAJ, please go to the member site.
Non-members: If you are not a member of CWAJ, please contact below.