Title: How Can Business Operate Responsible in Mynamar?
Guest Speaker: Vicky Bowman
Date: June 8, 2022 Time: 10:00 to 12:00
Venue: Online via Zoom
Fee: Volunteer donation Guest fee: Free
* CWAJ is a 100% volunteer organization. Our work is fueled by kind contributions. Please consider offering an attendance fee, no matter how small.
Reservations:  by noon June 6, 2022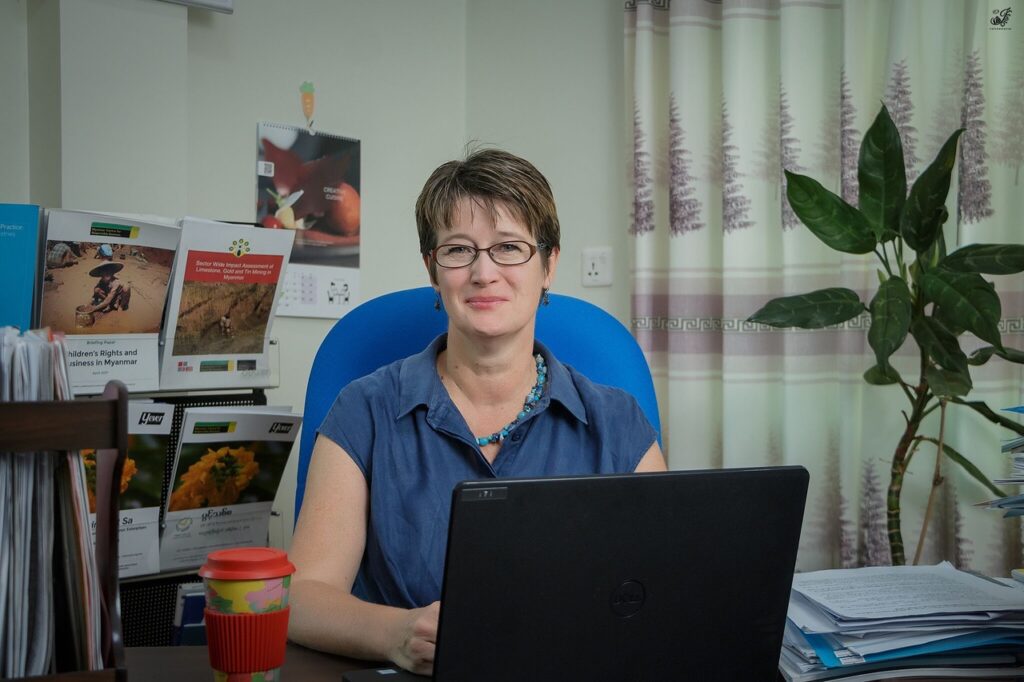 The military coup on February 1, 2021 has had a devastating impact on Myanmar's economy and its already vulnerable population, with GDP estimated by the World Bank to have contracted by 18 percent in 2021. Investors in Myanmar, including from Japan, have had to navigate a complex political situation, with significant safety, commercial and reputational risks.
As Director of Myanmar Centre for Responsible Business (MCRB) since 2013, and with 15 years of living and working in Myanmar, including as British Ambassador, Vicky Bowman has been a sounding board for companies who are wondering whether to stay or go, and how to do either responsibly, and consistent with the UN Guiding Principles on Business and Human Rights. She will share her thoughts on this, and also provide ideas for how people in Japan can support Myanmar in these challenging circumstances.
Profile
Vicky Bowman has been the Director of Myanmar Centre for Responsible Business (MCRB) since July 2013. Prior to that she led global mining company Rio Tinto's policy approach to transparency, human rights and resource nationalism/resource curse issues from 2011. She was Director of Global & Economic Issues and G8 sous-Sherpa for the United Kingdom from 2008 to 2011 and Head of the Southern Africa Department in the Foreign and Commonwealth Office of the U.K. Government from 2006 to 2007. Vicky served as ambassador of the UK to Myanmar from 2002 to 2006 and as second secretary in the Embassy from 1990 to 1993. She has also worked in Brussels as Member of Cabinet of European Commissioner Chris Patten (1999 to 2002) and as press spokeswoman for the UK representation to the EU (1996 to 1999). Vicky has an MA in Natural Sciences (Pathology) from University of Cambridge, holds an honorary doctorate from the University of Bradford, and is an Honorary Fellow of Pembroke College. She speaks Burmese and is married to Myanmar artist Htein Lin
<Sign-up>
CWAJ Members:  If you are a member of CWAJ, please go to the member site.
Non-members:  If you are not a member of CWAJ, please contact below.