We celebrated Halloween with the children at St. Joseph's Home on October 25.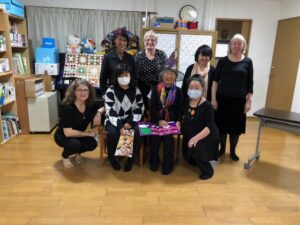 The children enjoyed the story of Meg and Mog, plus making trick and treat bags, playing games, and dressing up with fun headbands to trick or treat for candy at the end of the class. On December 20 we are planning to have our Christmas party at the home.
Anyone who is interested in EOC activities, or anyone who wants to be included in the EOC mailing list, are welcome to contact us at puffineoc@cwaj.org.
Co-chairs: Nancy Tsurumaki and Keiko Horikawa
Contact: puffineoc@cwaj.org