Date: Monday (holiday), March 21, 2022
Time: 14:00 (doors open 13:30)
Venue: Jiyu Gakuen Myonichikan (hp-url://www.jiyu.jp)
General Admission: 5,000 JPY, Students: 3,000 JPY
Ticket sales starts January 10th, 2022 on the CWAJ website.
To order tickets or more information, please contact: concert@cwaj.org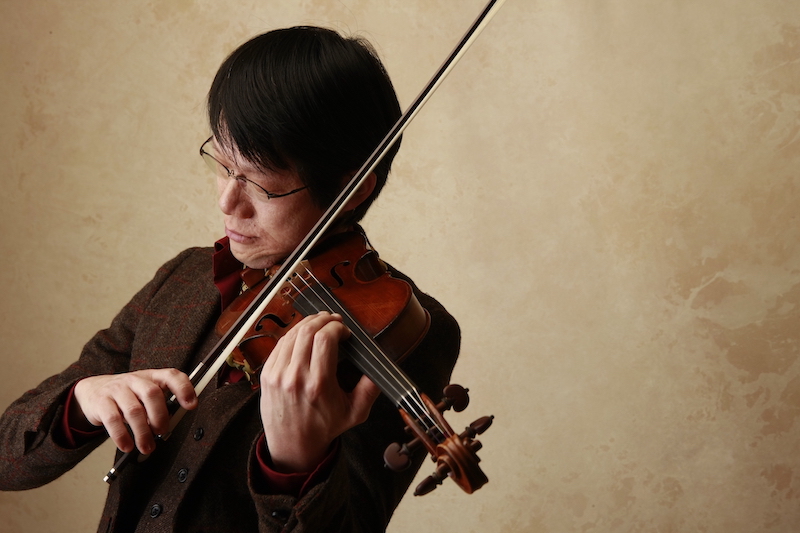 Narimichi Kawabata's profile
Narimichi Kawabata is a world well-known violin soloist. He became visually impaired in childhood, and since then has been studying with his ears alone. After he graduated from Toho Gakuen College of Music, he furthered his studies at the Royal Academy of Music, and upon high graduation in 1997, was conferred with Special Artist Status, the second person ever to receive the honor. In 1998, Narimichi made his debut in Japan, performing with the Japan Philharmonic Orchestra (conducted by K. Kobayashi) at Suntory Hall in Tokyo. Since then, he has been invited as a soloist to many international orchestras. He is a special support ambassador of MEXT (Ministry of Education, Culture, Sport, Science and Technology), and is also a member of Japanese String Teachers Association Kanto branch.
Program

- Romanian Folk Dance: Bartok
- Violin Partita No.2 in D minor BWV 1004: JS Bach
- Introduction and Rondo Capriccioso Op.28: Saint-Saens
- Ave Maria: Bch/Gounod etc.
Please join us at this Fundraising Concert for CWAJ Scholarship. All proceeds go to CWAJ Scholarship and Education Programs.