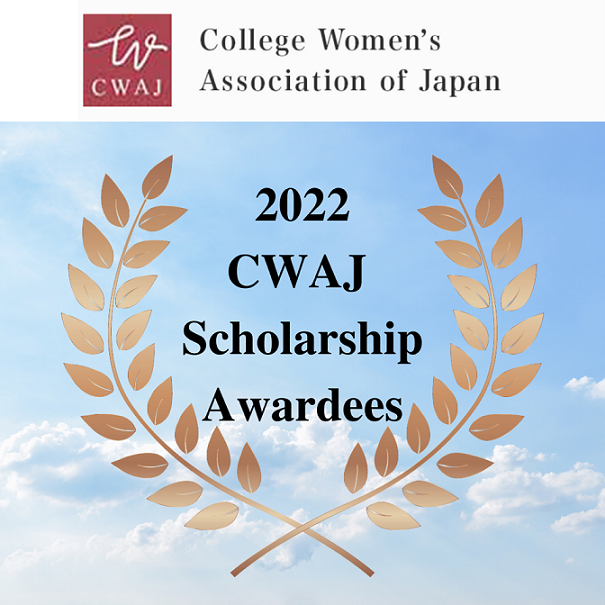 Guest Speaker: Ten 2022 Scholars and two past Scholars
Date: May 18, 2022 Time: 10:00 to 12:00
Venue: Online via Zoom
The CWAJ Scholarship Committee Invites You to Join Us on Wednesday, May 18, 2022, for the Presentation of CWAJ 2022 Scholarship Awardees!
Do not miss this chance to hear from our ten 2022 Scholars who will introduce themselves during our virtual monthly meeting. This is the most exciting organization-wide gathering of the year, and our scholars are an inspiring and impressive group. Additionally, two of our past scholars, Mayumi Imahashi (SA 2015) and Mariia Ermilova (NJG 2019) have agreed to speak to us about their activities since their scholarship years.