このプログラムに関しましては、会の進行が全て英語で行われるため、ご案内も英語のみでのご提供となります。

TOPIC: The World of the Little-Known Artist Yoshio Fujimaki (1911-1935?)
SPEAKER: Tsutomu Mizusawa, Director of the Museum of Modern Art, Kamakura and Hayama
DATE:  October 10, 2018 (Wednesday)
TIME:  11:30 Social Gathering  / 11:50 Luncheon
VENUE:  Tokyo American Club
FEE:  ¥4,000 members  / ¥4,500 guests
RSVP:  12 pm on October 4, 2018
Go to Reservation Page
The 62nd CWAJ Print Show is just around the corner. Please join us at the October Luncheon for a fascinating talk by Tsutomu Mizusawa, Director of the Museum of Modern Art, Kamakura and Hayama, and one of the jurors at the Print Show selection committee this year.
During his short life, Yoshio Fujimaki (1911-1935?) vividly depicted both in his prints and scrolls what he observed around him as Tokyo recovered from the devastation wrought by the 1923 Great Kanto Earthquake, metamorphosing into a great metropolis. He rendered each scene as if it were unfolding right in front of your eyes.
Brought up in Tatebayashi, Gunma Prefecture, Fujimaki moved to Tokyo after the Great Kanto Earthquake to train as a patternmaker of Edo-komon, the art of dyeing kimono fabrics in fine patterns prevalent in the Edo period (1603-1867). While mastering his craft, he formed with his fellow artists a hanga (print) group called "Shin-hanga Shudan" (New-hanga group) and evocatively recorded in his prints the rebuilding of Tokyo after the quake. Around that time he was also quietly working on a horizontal scroll bearing sumie (ink drawings); titled "Emaki Sumidagawa" (Sumida River Scroll), the monumental scroll stretched over 60 meters. As his works attest, he had phenomenal powers of observation and outstanding skills.
Luncheon Program Coordinators
Joan Rodgers Doi and Shigeko Nagaoka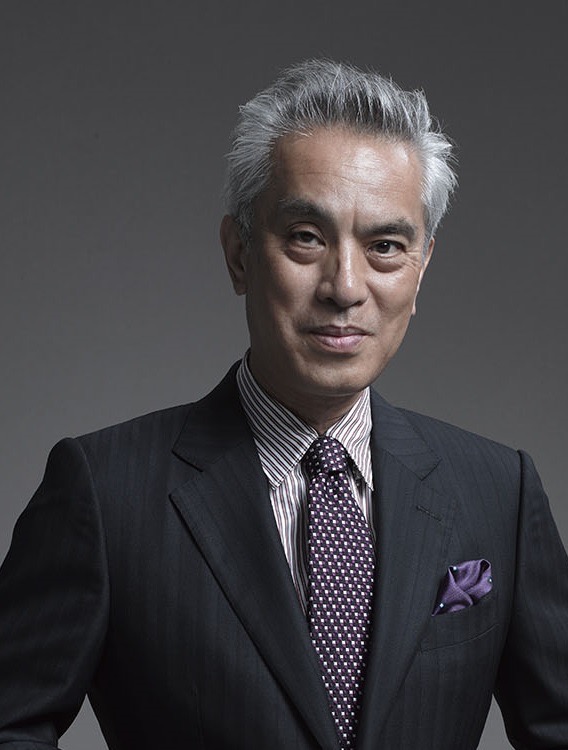 Speaker Profile
Tsutomu Mizusawa was born in Yokohama in 1952 and studied art history. Having earned a BA in 1976 and an MA in 1978 from Keio University, he took a position as a curator at The Museum of Modern Art, Kamakura & Hayama, of which he has been director since 2011. He served as artistic director of the 2008 Yokohama Triennale, Time Crevasse, and is a member of AICA (Association Internationale des Critiques d'Art) Japan—the Japanese section of the International Association of Art Critics, the Japan Art History Society and the Association for the Study of Cultural Resources. His published works include [As this century draws to a close: Fin-de-siècle Art and Today] (Shichosha, 1989), [Museums are being Reborn] (co-author; Kajima Shuppankai, 2000), [Modernism and Nationalism] (co-author; Serika Shobo, 2003) and translations of books on modern German art.
* All his books are in Japanese. The book titles in square brackets are translated by a CWAJ member from the original Japanese titles.
Menue
Starter: Salad Nicoise with Grilled Big Eye Tuna
~
Main: Roasted Lamb Rock Hacho-Miso Persillad with Sweet Potato Puree, Braised Vegetable
  (Vegetarian Option: Vegetable Ratatouille with Quinoa Pilaf)
~
Dessert: Pumpkin Cheese Cake
If you are not a CWAJ member but would like to attend a luncheon, learn more about CWAJ, or attend an "Information Meeting", please contact Member Activities at membership@cwaj.org.
---
Luncheon Program Coordinators:
Joan Rodgers Doi and Shigeko Nagaoka