このプログラムに関しましては、会の進行が全て英語で行われるため、ご案内も英語のみでのご提供となります。
December General Meeting with Luncheon: Ring in the Holidays with a Festive Jazz Performance by Grace Mahya
Performer: Grace MAHYA
Date: December 7, Wednesday Time: <Luncheon> 11:00 to 14:30 <Online> 11:30 to 12:30
Venue: <Luncheon> Foreign Correspondents' Club of Japan
Address: Fifth floor of Marunouchi Nijubashi Building, Marunouchi 3-2-3 Chiyoda-ku, Tokyo 100-0005
<Online> A Zoom link will be sent to attendees in the evening prior to the event.
Fee: <Luncheon> Members 6,500 yen / Guests 8,000 yen <Online> Free
* CWAJ is a 100% volunteer organization. Our work is fueled by kind contributions. Please consider offering an attendance fee, no matter how small.
Reservations: <Luncheon> By November 28 <Online> By December 5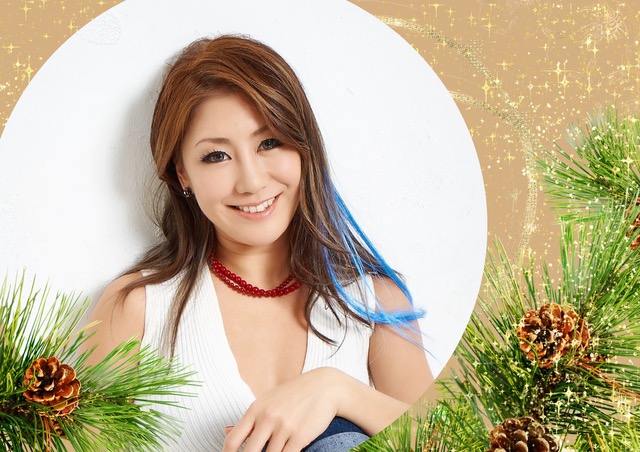 Grace Mahya started playing classical piano at the age of three and continued her studies at the Freiburg University of Music in Germany. Although she was trained in classical music, she fell in love with jazz and blues and has been performing in many genres, from jazz to bossa nova.
Following her first album, The Look of Love in 2006, Grace has released seven more albums, performed in concerts all over Japan and on world tours. She has been on several radio shows, both as the host and as a guest, and has also performed as a voice actor and singer of the theme song for many online and other games.Grace has performed on stage with Terumasa Hino, the famous jazz trumpeter, who joined her on her second album. Other amazing musicians she has performed with include Takeru Muraoka, Kenji "Jino" Hino, Yusuke O USA, T-Square, Masahiko Oasaka, Yosuke Inoue, and Hank Jones. For our December event, Grace will sing standard jazz pieces as well as seasonal songs to get us all into the holiday spirit.
<Sign-up>
CWAJ Members: If you are a member of CWAJ, please go to the member site.
Non-members: If you are not a member of CWAJ, please contact below.
---