2020 CWAJ Open Print Art Gallery
The College Women's Association of Japan (CWAJ) presents our first-ever virtual print art exhibition, the 2020 CWAJ Open Print Art Gallery. It is our great pleasure to provide this occasion to appreciate and purchase high quality contemporary Japanese prints of incredibly wide variety from the comfort of your home.
Exhibition period:
October 12 (Monday) 01:00– 31 (Saturday) 23:59, 2020

Private Viewing for Donors and Special Guests:
October 9 (Friday) 15:00 – October 11 (Sunday) 23:59

Online Exhibition URL: https://cwaj-gallery.jp

Number of prints in the show: 235 by 231 artists* (see below)
All proceeds from the 2020 CWAJ Open Print Art Gallery will go to CWAJ Pandemic Response Scholarships for Nursing Students (https://cwaj.org/jp/scholarship/jp-ns/ ) as well as scholarships for women in graduate programs and students with visual impairment.
*In an effort to show that CWAJ supports artists CWAJ will exhibit all prints by artists who were originally invited or submitted works to the 64th CWAJ Print Show and who agreed to take part in this dynamic exhibition.
The 64th CWAJ Print Show originally scheduled in October 2020 has been postponed. If circumstances permit it will be held in-person in October 2021.
Interested artists will find a new application and guidelines for submitting prints to be considered for the 64th Print Show posted on the CWAJ website in late November.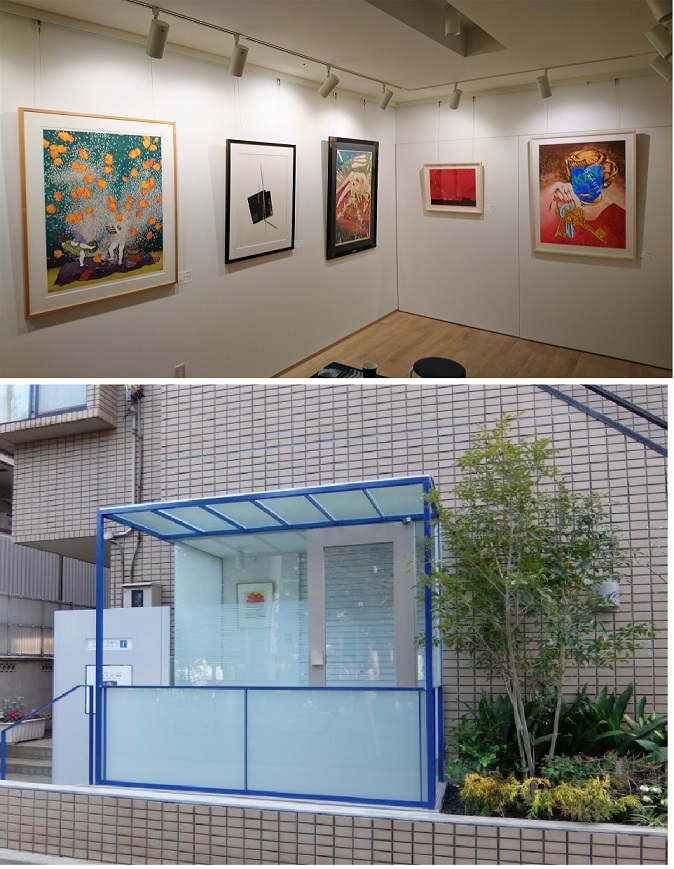 A few prints from the 2020 CWAJ Open Print Art Gallery (an online-only show) by invited artists are available to view and to purchase at the lovely Gallery Takanawa AO, now through Friday, October 31 from 11:00 to 16:00 daily (excluding Mondays)
1-11-8 Takanawa, Minato-Ku, Tokyo 108-0074
2 minutes walk from Shirokane-Takanawa Station
Do not miss this opportunity to see and purchase prints in-person.
Participating Artists in 2020 CWAJ Open Print Art Gallery
AIWA, Katsushi
AIZAWA, Hirokuni
AKAHANE, Tomoko
ANDO, Shinji
ARAI, Keiko
ARICHI, Yoshito
ASAKAWA, Akira
BABA, Tomoko
CONNO, Norico
EASTCOTT, Wayne
EBIZUKA, Koichi
ENDO, Susumu
ENJYOJI, Yasuko
FUKAZAWA, Chiaki
FUKITA, Fumiaki
FUKUDA, Mina
FUKUMOTO, Rin
FUKUMOTO, Yoshihide
FUNASAKA, Yoshisuke
GOTOU, Hidehiko
HAMADA, Fuki
HAMAGUCHI, Kanako
HAMANISHI, Katsunori
HAMASHIMA, Yoshiko
HANJI, Saeko
HARA, Takeshi
HASEGAWA, Yuichi
HASEGAWA, Yuki
HAYASHI, Mikiko
HAYASHI, Takahiko
HIKOSAKA, Noboru
HIMEI, Mikiko
HIRAKI, Mitsuru
HIRATSUKA, Yuji
HIROSE, Takashi
HIROTA, Raifu
HOMMA, Rie
HONJO, Masahiko
HORIKOSHI, Terumi
HOSAKA, Yohei
HOSHINO, Michiko
ICHIEN, Tatsuo
ICHINO, Yu
IGARASHI, Kumiko
IIDA, Yoko
IKEDA, Ryoji
IKEDA, Yukiko
IKUSHIMA, Junri
IKUTA, Koji
INOUE, Katsue
INUZUKA, Mayumi
ISHIBASHI, Yuichiro
ISHIHARA, Eriko
ISHIHARA, Kuniko
ISOMI, Teruo
ITO, Rui
ITO, Yoh
ITO, Yukio
IWAKIRI, Yuko
IZUHARA, Tsukasa
JESSE, Mariko
KAJIYAMA, Bunshin
KANEKO, Kunio
KANKI, Taizaburo
KANO, Shigehiro
KANZAKI, Hatsuyo
KANZAKI, Takashi
KARASUMA, Kyo
KARHU, Joel
KATO, Tadashi
KATORI, Takeshi
KATSUKI, Yuka
KAWACHI, Seiko
KELLY, Daniel
KIMURA, Hideki
KISHI, Yukie
KITANO, Toshimi
KOBAYASHI, Ayako
KOBAYASHI, Keisei
KOBAYASHI, Sayuri
KOIDE, Mayumi
KOIZUMI, Takako
KOJIMA, Ryoko Mary
KONDO, Miyuki
KUDO, Miwako
KUGO, Ikuhiro
KURODA, Shigeki
KUROISHI, Minako
KUROKI, Shu
KYUKI, Tomoko
MATSUDO, Fumiko
MATSUI, Yasuko
MATSUMURA, Seiichi
MATSUSHITA, Kazumi
MIIYA,
MINAMIDATE, Mamiko
MISHIMA, Saori
MITA, Hiroyuki
MITSUI, Etsuko
MITSUI, Tsutomu
MIYAYAMA, Kayoko
MIYOSHI, Yuriko
MIZUTANI, Kosuke
MOMMA, Hidemi
MORINO, Yuko
MORITA, Kaoru
MUSASHI, Atsuhiko
NAGAI, Kenji
NAGASHIMA, Yuki
NAKABAYASHI, Tadayoshi
NAKAMURA, Mari
NAKAYA, Ikumi
NAMIKI, Hajime
NISHI, Akiko
NISHIMURA, Fumiko
NISHIMURA, Kazuo
NORIKANE, Hiroto
NOSE, Masaki
O, Mia
OBATA, Kumi
OGAWA, Chiaki
OGAWA, Jyunko
OGHINO, Sawako
OGOSHI, Tomoko
OGURA, Naomi
OHASHI, Yuko
OISHI, Junko
OKADA, Marie
OKAWA, Mikio
OKAWA, Miyuki
OKAZAWA, Miyuki
OMORI, Hiroyuki
OMORI, Kaoruko
OSA, Yoko
OSAKA, Chika
OSHIO, Sae
OSHIRO, Maika
OZAKI, Yutaka
SAITOH, Ryota
SAKAZUME, Atsuo
SAKURAI, Keisen
SANO, Hiroaki
SANO, Seiji
SASHIDA, Yoshiko
SATO, Taeko
SAWAMURA, Kayoko
SEKI, Masaharu
SEKIGUCHI, Mihoko
SEKINO, Yowsaku
SEMBOKUYA, Kazuko
SHIBATA, Michiko
SHIBUSAWA, Kumiko
SHIBUYA, Miku
SHIGENO, Katsuaki
SHIGETOH, Yuko
SHIMIZU, Hirofumi
SHIMIZU, Misako
SHINODA, Toko
SHIODA, Yujiro
SHIROKI, Junko
SHIROKOMA, Tao
SHIROTA, Tsuneko
SODA, Kiyoshi
SOMEYA, Mayumi
SOMEYA, Yoshiyuki
SONOYAMA, Harumi
SUDO, Hoko
SUGIURA, Yume
SUZUKI, Kenichi
SUZUKI, Michiko
SUZUKI, Tomoe
SUZUKI, Tomomi
TAKAGAKI, Hidemitsu
TAKAHASHI, Hiromitsu
TAKAHASHI, Kyoshiro
TAKAHASHI, Shu
TAKAHASHI, Teruko
TAKAHASHI, Yo
TAKEDA, Noliko
TAKEUCHI, Mihoko
TAKEZAKI, Katsuyo
TAKI, Chihiro
TAMAKI, Ayano
TAMEKANE, Yoshikatsu
TANAKA, Hiromitsu
TANAKA, Masaaki
TANAKA, Minori
TANAKA, Yoko
TANAKA, Yoshitaka
TANI, Akari
TANIMURA, Akito
TASHIRO, Yukari
TERAGUCHI, Hajime
TODA, Yoshimori
TOKIDA, Yasuyoshi
TOMURA, Shigeki
TOMURA, Tsugio
TSUBOUCHI, Yoshiko
TSUCHIYA, Misa
TSURITANI, Kouki
TSUTSUMI, Asuka
UCHIDA, Masako
UEDA, Yukiko
UEHARA, Shuichi
UENO, Tomoko
UJI, Sawako
WAKASA, Youko
WAKATSUKI, Kohei
WATANABE, Kayoko (Kay)
WATANABE, Tatsumasa
WATANABE, Yoichi
YAMABUKI, Nori
YAMADA, Akemi
YAMADA, Itsuka
YAMAGUCHI, Fumio
YAMAGUCHI, Takeshi
YAMAMOTO, Sanae
YAMANAKA, Gen
YANAGISAWA, Noriko
YOH,
YOKOHAMA, Kaori
YOKOO, Tadanori
YOKOYAMA, Chieko
YOSHIDA, Hideshi
YOSHIDA, Jun
YOSHIDA, Kayoko
YOSHIKAWA, Nanako
YOSHIMATSU, Junichiro
YOSHIZAWA, Yoko
YUASA, Katsutoshi
ZHUANG, Man
(231 artists)

---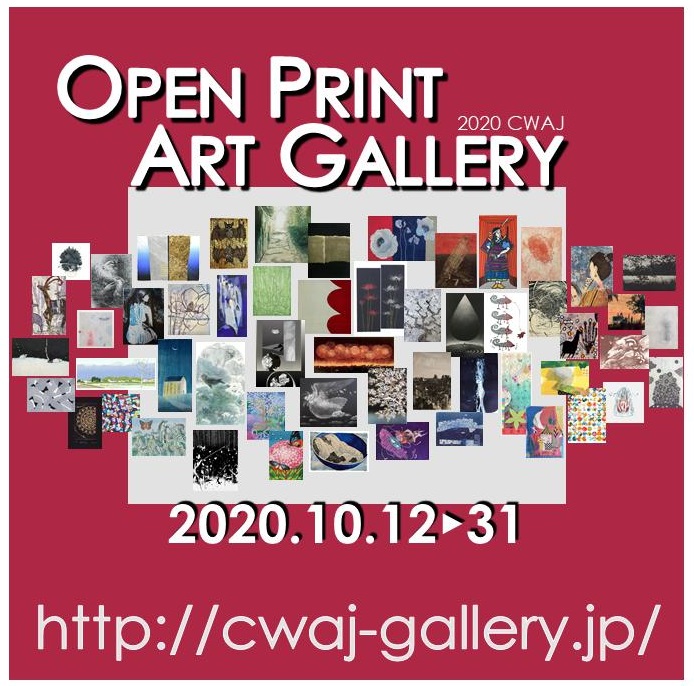 Home | Print Show | Print Show History | Young Printmaker Award | Artwork Submission | Print Gallery | Products Sale