All proceeds from the 2020 CWAJ Open Print Art Gallery will go to CWAJ Pandemic Response Scholarships for Nursing Students as well as scholarships for women in graduate programs and students with visual impairment.
To date, CWAJ has provided more than 850 scholarships, while serving as an international forum of contemporary Japanese hanga prints for many eminent artists.
The images used in this Pocket Diary have been chosen from the prints exhibited at the 2020 CWAJ Open Print Art Gallery.
Pocket Diary 2021   Size 10cm x 15cm  Price 1,000 yen
Sales closed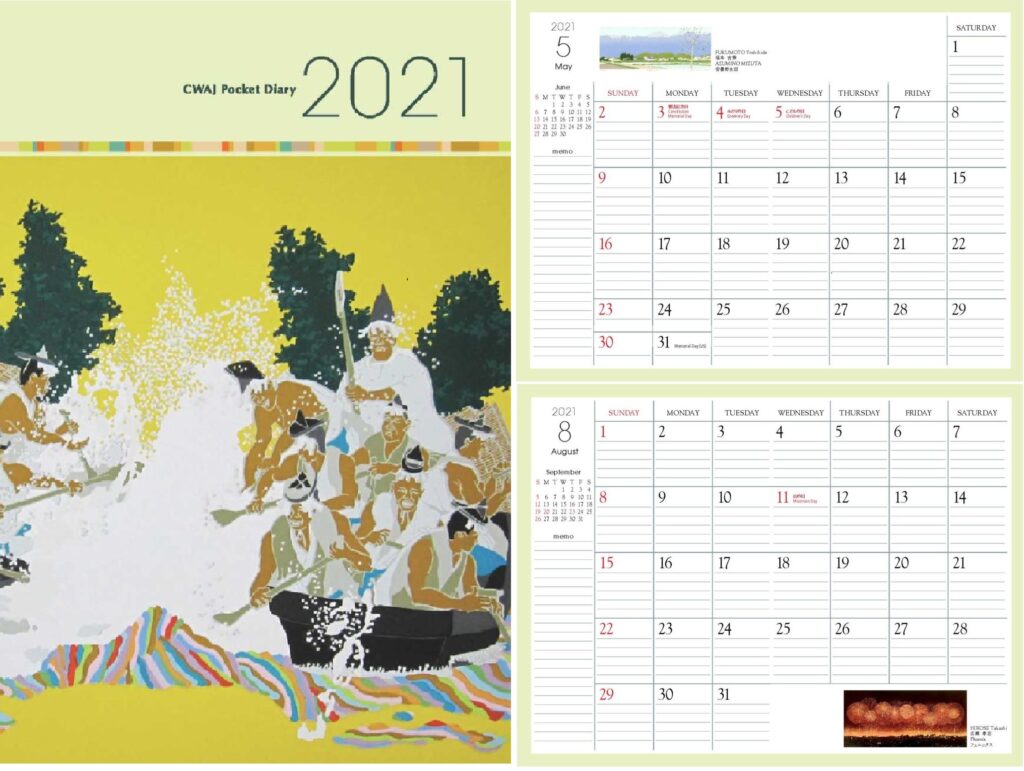 To purchase product, please see below.
1. Online purchase (credit card payment, shipping only within Japan)
2. Purchase by Email (bank transfer or payment by PayPal, overseas shipping is available)  
Delivery charge within Japan: 1-9 (9000 yen) 300 yen; Over 10 (10,000 yen) 500 yen
1. Online purchase
(Square is used for credit card payment. Information entered will be encrypted for safety)
* Sorry, JCB, Diners Club, Discover are not accepted.
2. Purchase by Email
(Please write the quantity, your name, email, address, phone number. We will inform you of the payment method later)
Purchase can be made until November 30, 2020. However, sales will end when all the stock has been sold.
For inquiry, please contact here
---
Home | Print Show | Print Show History | Find Us at Print Show | Young Printmaker Award | Artwork Submission | Print Gallery