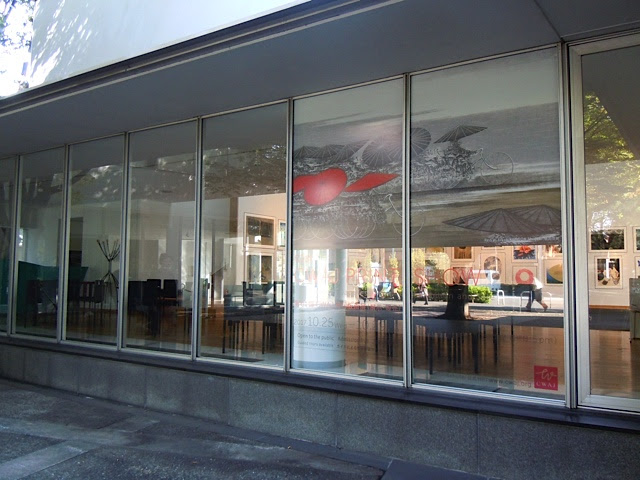 CWAJ Print Show is a highly respected annual exhibition and sale of contemporary Japanese prints. The first Print Show was held in 1956 and showcased a new form of woodblock print, "sōsaku hanga," characterized by individuality and freedom of expression.
This first show helped establish CWAJ as an important presence in the Japanese art community and created a firm foundation for raising funds for CWAJ scholarships through participation of well-known artists. Print Show today remains notable for its globalism, attracting artists, jurors, and visitors from around the world and managed by CWAJ membership's own devoted pool of international members.

Looking to the future, Print Show supports upcoming artists through the annual Young Printmaker Award. The winner is selected on the criteria of a project proposal, artistic potential, and creativity.

CWAJ also reaches out to the visually impaired community through Hands-on Art. Raised images of several prints selected from the current exhibition allow the visually impaired to grasp outlines and shapes and enjoy the Print Show with normal-sighted visitors.
 2020 CWAJ Open Print Art Gallery
Click here to download the flyer
Exhibition period: October 12 (Monday) 01:00– 31 (Saturday) 23:59, 2020
Private Viewing for Donors and Special Guests: October 9 (Friday) 15:00 – October 11 (Sunday) 23:59
Online Exhibition URL: https://cwaj-gallery.jp
Number of prints in the show: 235 by 231 artists
The Print Show Committee and VVI Committee are organizing a virtual event on Zoom,
Artist Talk with HIROTA Raifu on October 24, 10:30-11:30 am,
in conjunction with the CWAJ 2020 Open Print Art Gallery.
Click HERE for more information.
---
---
---
Home | Print Show History | Find Us at Print Show | Young Printmaker Award | Artwork Submission | Print Gallery | Products Sale