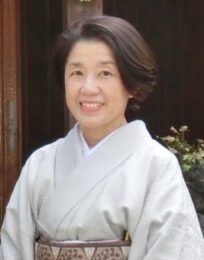 Welcome!
If you are looking for an English language environment within Tokyo where you can volunteer for worthy causes, while having fun, and building friendships at the same time, this is the place to be.
College Women's Association of Japan is a group of women from more than 25 countries, that is committed to women supporting women through education, arts, community, and friendship. 
Our primary mission is in education, with the main pillar being the provision of CWAJ scholarships (for graduate students studying in Japan and abroad, as well as visually impaired students). These scholarships are funded by corporate and individual donations, as well as net proceeds from the annual CWAJ Print Show, an exhibition and sale of contemporary Japanese print art, the largest of its kind in Japan. Members play an active part in staging the Print Show as well as participating in the scholarship selection process. As part of its community service aspect, CWAJ also provides support for the visually impaired, champions foreign students, and teaches English language programs for a local children's home.
CWAJ's monthly general meetings feature a wide variety of powerful speakers with these events being held online or in a hybrid format. Members and guests often attend from overseas, making these general meetings very lively and full of active exchanges. CWAJ members also enjoy a wide range of cultural programs and events, as well as shared interest groups including hiking, languages, reading, music, and crafts.
Please join us for fun and meaningful activities with friends from around the world.
For more information, please contact here.
Ritsuko Watanabe,
2022 CWAJ President