2017 SA Shoko HIROSE
Study Program: MA, Social-Organizational Psychology, Teachers' College, Columbia University
I am thrilled to share the news that I was able to graduate from my Masters program in Social-Organizational Psychology at Columbia University in May 2019. The past 2 years have been truly challenging and rewarding, stretching me beyond my limits and strengthening me in ways that I could never have imagined before I set forth on this journey. Thank you so much for the wonderful opportunity and education. I am so grateful for the support from the CWAJ Scholarship.
2016 SA Naoko SASAMOTO
Study Program: MA, Harvard T.H. Chan School of Public Health
I was able to gain the skills and experiences that I would have never been able to if I had not come to Harvard T.H. Chan School of Public Health. I was surprised so many women were studying at the graduate school as future leaders in the field and were also in high academic position at the school. I think we need more women leadership in Japan, and I think the CWAJ Scholarship program supports and encourages Japanese women pursuing higher degree education outside Japan, which is challenging but also a rewarding experience.
Thank you very much for all your support!
2015 NJG Samata TAMRAKAR (Federal Democratic Republic of Nepal)
Study Program: PhD, Neurosurgery, Osaka City University Graduate School of Medicine
There is no other organization that is solely dedicated to women empowerment and CWAJ have been providing scholarships to many women who have all become pioneers in their respective fields. The kindness generated from all the members has made this one-year journey with CWAJ a memorable phase in my life. I shall forever be grateful to CWAJ for bestowing on me with kindness par excellence. For students like me, to achieve our dreams has been possible only with an organization like yours.
2012 NJG Yvonne CHONDO (Republic of Kenya)
Study Program: Masters in Hygienic Chemistry, Graduate School of Medical Science, Kanazawa University
I would like to thank CWAJ for believing in me and giving me an opportunity to study for my Masters degree. Although I have a year to go, all the work that I put in in this past year is a big part of my journey to graduating and I couldn't have done it without the help of CWAJ. Thank you so much and I look forward to attending some events organized by CWAJ, whenever I can.
I also sincerely look forward to supporting and giving back to CWAJ and to women in general, when I am in a position to do so. Thank you and I sincerely wish you the very best in your future endeavors.
2012 SVI-SJ Shingo MORII
Study Program: PhD, Biological Information Systems, University of Toyama Graduate School of Innovative Life Science
Being selected as a CWAJ Scholar was a great encouragement for me as a visually impaired student. Sad to say but I feel that most people in the society look at people with impairments as someone who cannot to do anything or show their sympathies. For us who are living is such an atmosphere prevailing in the society, activity and awards of CWAJ were a true support and encouragement both emotionally and spiritually, and raised my motivation greatly.
Having financial base was essential for pursuit of my studies and activities.
In this respect, CWAJ Scholarship allowed me to devote myself to the research and to improve my skills without financial worries. I shall be most happy of you could continue this kind of activity and support for my junior visually impaired fellows so that they can continue to study and develop their possibilities. As a CWAJ scholar, I hope to contribute in some way to support my juniors.
2012 FRS Saiko AKIYAMA
Study Program: Fukushima Medical University, School of Nursing
After the accident at the Fukushima Nuclear Plant, I was always questioning myself whether I should stay or put my child's health first. But I was thankful to CWAJ Scholarship and to the people who supported the students of Fukushima. It was easy for me to quit, but I would have had many regrets if I did. Thanks to your scholarship, regardless of the fear of radiation, I was able to pursue my studies to become a nurse.
1970 Travel Grant Takashi INOGUCHI
Professor Emeritus of University of Tokyo, Former President of University of Niigata Prefecture
Less than a year after I got a job as an assistant researcher at Sophia University, I was fortunate to receive the scholarship from Massachusetts Institute of Technology (MIT), but I had no money for the boat fare in 1970. At that time, CWAJ provided travel grant only for women. "Though I am a male, can I get your travel grant?" I was saved by CWAJ, which said it was all right. I was eternally grateful to CWAJ, since then I will keep donating to this organization. 
Member and 2013 Scholar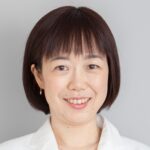 1. Tell me about yourself
As I wondered what the doctor-patient relationship should be when working as a medical doctor, I decided to learn 'Medical Humanities' at King's College London with a scholarship from CWAJ.
2. What is your relationship with CWAJ? Both your current position and any previous involvement (member, scholarship winner, volunteer with SIG group, to name a few)
Member and 2013 Scholarship winner
3. How did your goals change (if they did) once you received the scholarship?
Thanks to the scholarship, I could have a chance to discuss the topics I was interested in with classmates and tutors. Then, my hazy idea began to take shape.
4. What would you say to your younger self if you had the chance?
Go for what you believe in, even if it's different from others.
5. What goal are you currently working towards? Why? (reading two books a month, drinking less coffee, to name a few)
Writing an article about 'Narrative Medicine' for psychology journal.
Click here to read an interview with Ririna Kaneko, a past VVI scholar.
Click here to read an interview with Kit Brooks, a past ICU scholar.
Click here to read an interview with Mariko Kageyama, a past Study Abroad Scholar.
---
---
Home | Scholarship | 70th Anniversary Graduate Scholarship for Japanese Women to Study Abroad | Non-Japanese Graduate Scholarship | Visually Impaired To Study Abroad | Visually Impaired To Study in Japan | Current Scholars | Our Scholars