CWAJ Education committee's main purpose is to provide educational and cultural opportunities for foreign students and the visually impaired through English language and cross-cultural programs. We are fortunate to be able to do so, as our members are multicultural and our common language is English.
Our two subgroups have been providing fun-filled worthwhile programs for 40 years, building long term friendships with the people they have served.
Our subgroups are Foreign Student's Circle and Volunteers for the Visually Impaired.
Foreign Students' Circle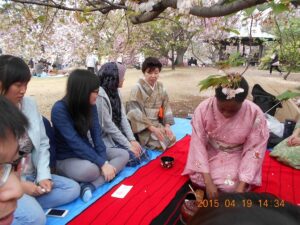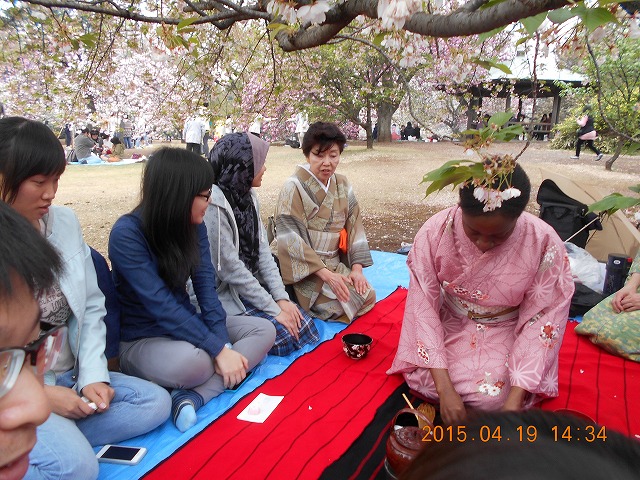 Foreign Students' Circle (FSC) holds cultural and educational events for foreign students to help them gain a deeper understanding of Japanese culture and customs. We try to develop close contact with students and help them adapt to life in Japan. FSC is a wonderful opportunity for CWAJ members as well as foreign students to learn about Japanese culture while making friends with CWAJ members and students from around the world.
Volunteers for the Visually Impaired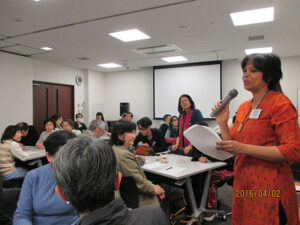 Volunteers for the Visually Impaired (VVI) offers a variety of activities in English aimed at encouraging education, cross-cultural exchange and friendship with the visually impaired community. The activities are diverse: weekly English conversation class at Japan Vocational Development Center for the Blind (JVDCB) for VI adults seeking for job; English Conversation Gathering held three times a year as opportunity for the visually impaired people to enjoy cross cultural programs in English; Tsukuba Mock Interview Program, twice a year, for visually impaired high-school students to practice in preparation for Eiken English proficiency test; Editing News Letter containing various information and essays and distributed in Braille, large print and by e-mail three times a year.