Promotion of education and fostering multicultural friendships: these are the heart of Education Programs. The three sub-groups Foreign Students Circle, Volunteers for the Visually Impaired and English Outreach for Children have been providing fun-filled worthwhile programs for decades.
Foreign Students Circle (FSC) events help foreign students gain a deeper understanding of Japanese culture and customs. FSC is a wonderful opportunity for CWAJ members as well as foreign students to learn about Japanese culture and customs while making friends with CWAJ members and other international students.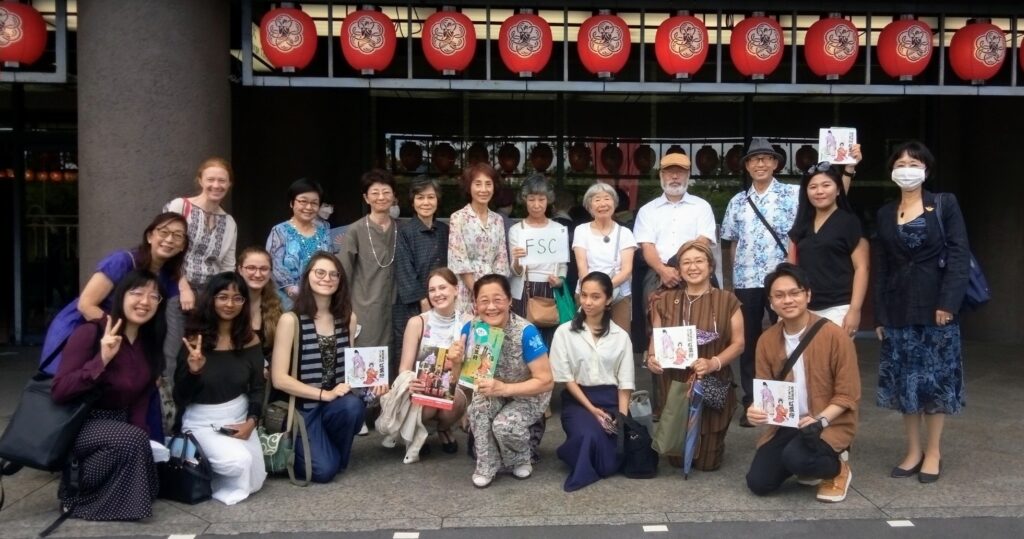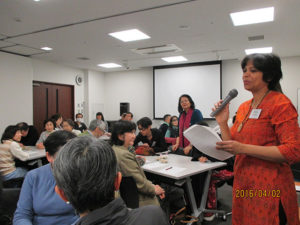 Volunteers for the Visually Impaired (VVI) activities are diverse: weekly English conversation classes at Japan Vocational Development Center for the Blind and Low Vision (JVDCB) for VI adults seeking jobs; English Conversation Gatherings for visually impaired people to enjoy cross-cultural programs in English; Tsukuba Mock Interview Program for visually impaired high-school students to practice for the Eiken English proficiency test; and the CWAJ/VVI Newsletter that is distributed in Braille, large print and by e-mail three times a year.
English Outreach for Children (EOC) makes monthly visits to St Joseph Children's Home to provide fun-in-English programs for young children. Programs are planned around a book, with post-reading activities, crafts, games and singing. The Home, located in Nishi Tokyo City, Western Tokyo, was originally founded by a Catholic missionary in 1946 to foster war orphans.