CWAJ celebrated the 70th anniversary of its founding, a time to reflect proudly on our seven decades of promoting education, art, community service and cross-cultural understanding. It was also a precious opportunity to look towards the future and raise community awareness of the rich history of CWAJ.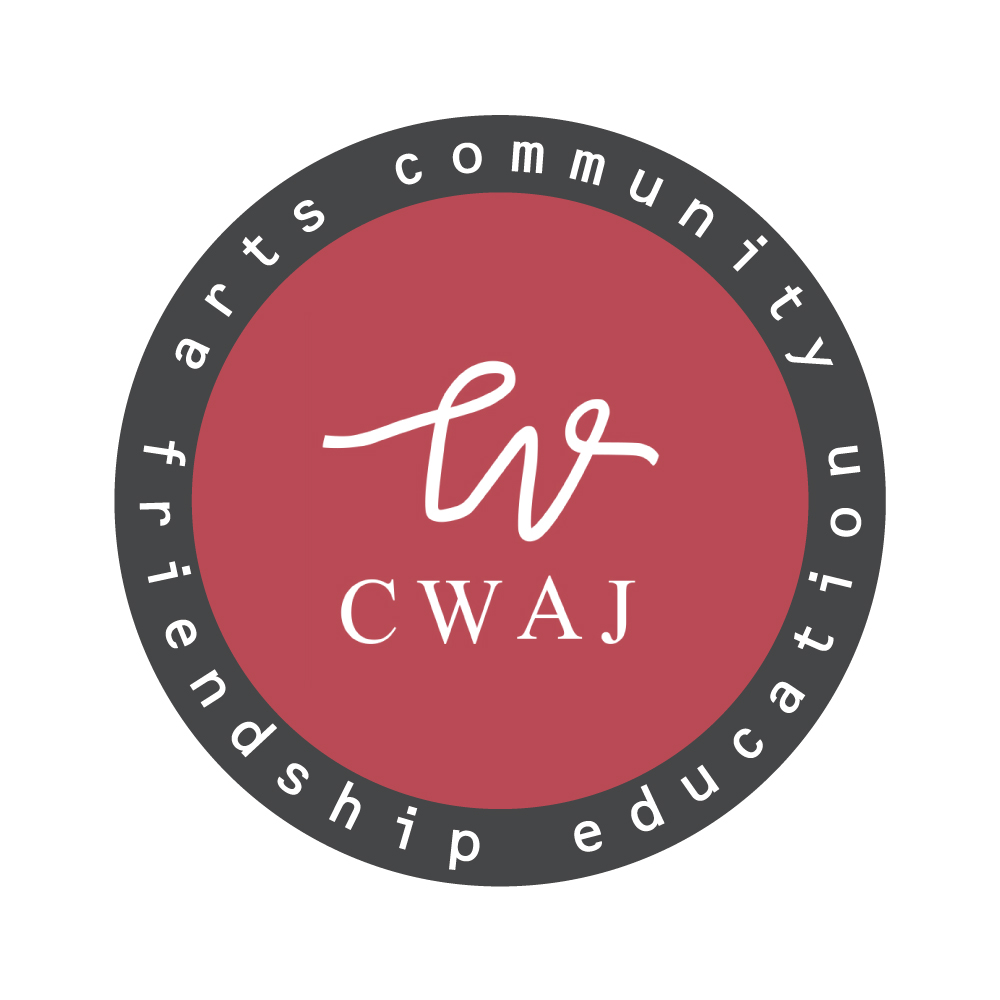 CWAJ 70th Anniversary Dinner; Reception
"A Joyous Celebration of CWAJs 70 years of History and Friendship"
"A Joyous Celebration of CWAJs 70 years of History and Friendship" was held on May 17th at the Hotel Okura Tokyo. Attended by over 200 current and past members, including overseas members and many former presidents, artists, and CWAJ Scholars, all gathered to celebrate seven decades of support for scholarship and cross-cultural friendships that have endured over time and distance. The celebration began with a festive kagami biraki. The five women chosen to swing the mallet represented various facets of CWAJ's activities: Barbara Knode, 1970 President, visiting from the US; Reiko Oshima, 2019 CWAJ President; Noriko Yanagisawa, longtime Print Show artist and advisor; and two CWAJ scholarship recipients, Miiko Kodama (1972, the first year that CWAJ awarded its own scholarships) and Ririna Kaneko (2017, recipient of a CWAJ scholarship for the visually impaired).
One of the highlights of the evening was the presentation of CWAJs 2019 Scholars, including the 70th Anniversary Graduate Scholarships for Japanese Women to Study Abroad. Another highlight was the live auction conducted by Jon Kabira of unique CWAJ prizes – an exquisitely beautiful quilt created by CWAJ members, prints, and trips to Fukushima and Kyoto. The evening concluded with a stellar performance by CWAJ members Dawn Blackwell and Kyoko Takano, presenting 'Songs for Seven Decades'.
CWAJ 70th Anniversary Panels, "Our History and Who We Are"
Six panels were created to show how CWAJ has made a difference in the last seven decades by giving a glimpse of CWAJ history, who we are, and highlighting the contribution that CWAJ has made to education, art, community, and international friendship.
Slideshow:
A fabulous slideshow of photos highlighting CWAJ's history and friendships was created by Akiko Nakagawa for our 70th Anniversary. Enjoy watching:
CWAJ 70th Anniversary Symposium "Women Making a Sustainable Impact in Society"
The Symposium held on March 8th at International House was a superb beginning to our 70th Anniversary celebration. The remarks and discussion by the four inspiring panelists, all women leaders in Japan, engaged the audience to consider their own future and contribution to society. 
The panelists:
Kaori Kuroda, Executive Director of CSO Network Japan, "Sustainable Development Goals (SDGs)"
Yoko Tokunaga, Representative of Fundraising Labo, "How to raise funds for NPOs"
Minami Tsubouchi, Executive Director of Global Fund for Education Assistance and 2004 CWAJ Scholar, "Why and how to pursue your own career goal" 
Sayuri Daimon, Executive Operating Officer & Managing Editor of The Japan Times,
"Your challenging power will change the world"
Their presentations were followed by a lively panel discussion and question & answer session with the audience. Held at International House of Japan and attended by 157 people, the event was also successful for raising public awareness of CWAJ. The evening program began with the showing of "Women at Work" video by Custom Media which featured CWAJ. The reception afterwards was a special opportunity to talk in person to the panelists and network with all who attended. 
CWAJ thanks The Tokyo Club for its support of this symposium.
Other 70th Anniversary year programs:
The CWAJ Hiking Group and overseas members enjoyed a guided town walk through Ogawamachi, Saitama on May 16th. All enjoyed making washi (Japanese paper), a sake brewery tour, Japanese lunch made with locally-sourced ingredients, and the Saitama Traditional Crafts Center. 
The CWAJ Reading Group welcomed overseas members to a lively discussion held on May 22nd of "My Year of Dirt and Water: Journal of a Zen Monk's Wife in Japan" by Tracy Franz.
A Reunion Trip to Atami for overseas and local members was held from May 19-21. All enjoyed learning about the history of the area, a special performance of Japanese music, museums and gardens, and two nights at Atami Sekaie Onsen Hotel.
October 8 (Sun):
"Exploring Indonesia" featuring music of anklung (Indonesian bamboo ensemble), stories and food. Open to public.
October 23-27:
CWAJ Annual Print Show held at Hillside Forum in Daikanyama. An internationally-recognized exhibition and sale of contemporary Japanese print art.