CWAJ is proud to present our 2022 Scholars
For scholar profiles PDF, please contact CWAJ
CWAJ Cultural Exchange Graduate Scholarship for
Japanese Women to Study Abroad (SA)
Supported by the Japan Foundation
HIRABAYASHI, Ai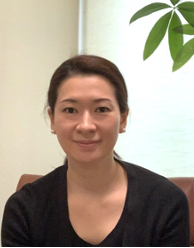 BA Policy Management, Keio University, Japan
MA Psychology, Sophia University, Japan
Study program: Master of Science Applied, Couple and Family Therapy, McGill University, Canada

Ms. Hirabayashi has worked as a psychotherapist in a private counseling office and has supported clients from high school students and above with personal or mental health issues. Her goal is to be a couples and family therapist who provides quality therapy to couples in Japan, especially those who are currently underserved, such as LGBTQ+ couples, multicultural couples and couples with past trauma. In addition, she would like to make couple therapy more accessible by sharing her learned knowledge and skills by translating books and organizing seminars.
CWAJ Graduate Scholarship for Japanese Women to Study Abroad (SA)
NAKAYASU, Yuna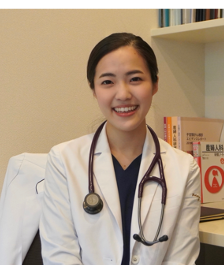 MD, School of Medicine, Yokohama City University, Japan

Study program: Master of Public Health, Johns Hopkins Bloomberg School of Public Health, USA

Dr. Nakayasu is a medical doctor who will be pursuing her postgraduate studies in public health. She wants to acquire skills and expertise to address women's health issues from multiple perspectives. She has a lifelong goal of building a health system that instills self-confidence and empowers individuals, in particular women both in Japan and internationally.
CWAJ Graduate Scholarship for Non-Japanese Women to Study in Japan (NJG)
AHMADI, Parnian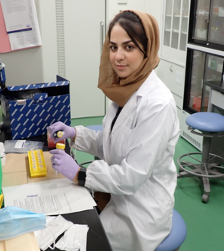 BA Agriculture, Animal Science Department, Balkh University, Afghanistan
MA Agriculture, Veterinary Department, University of Miyazaki, Japan
Study program: Doctoral Course, Interdisciplinary Graduate School of Medicine and Veterinary Medicine, University of Miyazaki, Japan
Ms. Ahmadi is researching intestinal coccidiosis caused by Eimeria protozoan species. This disease can cause substantial economic loss in poultry and cattle. The aim of her study is to understand the mechanism and the factors which would assist to develop resistance against infections of Eimeria in the host body. By understanding the mechanism of host resistance, vaccines can be developed against Eimeria infection. Vaccines are essential to reduce susceptibility to Eimeria infections and in turn will reduce economic losses.
CWAJ Cultural Exchange Graduate Scholarship for
Non-Japanese Women to Study in Japan (NJG)
Supported by the Japan Foundation
YASSIN, Eiman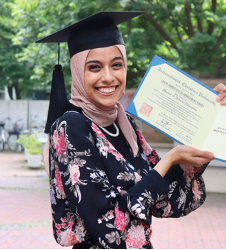 BA Languages, Faculty of Alsun, Ain Shams University, Egypt
MA Arts in Education and Psychology, Graduate School of Arts and Sciences, International Christian University, Japan
Study program: Doctoral Course, Department of Education & Psychology, Graduate School of Arts and Sciences, International Christian University, Tokyo

Ms. Yassin has been working in the education field with Japan International Cooperation Agency education projects in Egypt since 2008. Her doctoral research focuses on how open educational resources and open educational practices can be used by teachers to support youth in less developed countries in order to promote equity in education. Due to financial factors, many students in less developed countries cannot afford expensive textbooks and denial of access to school materials results in less favorable student outcomes. Available and accessible free online resources and adequate teacher training can offer students from those countries more equitable educational opportunities.
CWAJ Pandemic Response Scholarship for Nursing Students (NS)
HYUGA, Sakura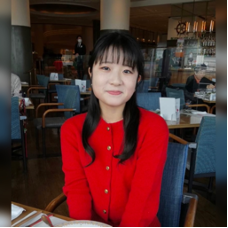 Area of Interest: Nursing & Social welfare for human services, Kanagawa University of Human Services
Ms. Hyuga is taking a double major in nursing and social welfare. In today's world of declining birthrate and aging population, it is said that collaboration among different healthcare professionals is necessary. However, she often found it was difficult to maintain a high level of mutual understanding among professionals such as nurses and social workers. Therefore, she thinks studying both nursing and social welfare will help her to bridge the gap. By learning about personal assistance from the perspectives of nursing and social welfare, she wants to become a professional that can be close to and support the people she will care for.
NEGISHI Misa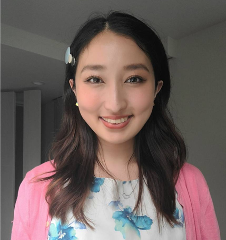 Area of Interest: International Disaster Nurse, St. Luke's international University

Ms. Negishi has a strong passion and interest in disaster nursing. She participates actively in groups and programs related to disaster medicine. She has faced various disasters as a child and was moved and encouraged by the impact of care in these situations. To work in this field requires sophisticated skill and knowledge as care must be given to everyone. In the future, she wants to be a specialist in disaster nursing to care for and protect people experiencing different disaster situations.
OIKAWA, Mikuni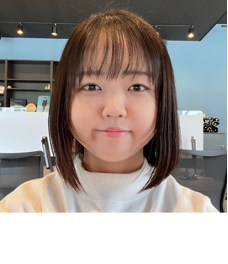 Area of Interest: Public Health Nursing, Nihon Institute of Medical Science

In junior high school, Ms Oikawa suffered from nephrotic syndrome. While undergoing treatment, she faced considerable difficulties in living with the illness. From this experience, she decided to be a public health nurse to support patients facing anxiety and help develop a community where patients can live more comfortably. To connect with others during the pandemic, she was involved in the publication of a magazine and took part in online meetings with patients. In her studies, she will interact with others to improve her skills in collaboration, cooperation and social resource development, which are necessary for public health nurses.
TAKAHASHI, Nanasa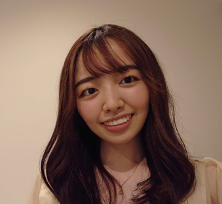 Area of Interest: Midwifery, Japan National College of Nursing

Ms. Takahashi's experience at a childcare support facility has given her many opportunities to converse with mothers. She has also learnt from lectures and other sources that pregnancy and childbirth can cause significant physical, psychosocial and social changes to women. As more foreign women are giving birth in Japan, she would like to create a social system that promotes postnatal care to help new mothers to overcome the sense of loneliness in child raising.
TAMAOKA, Yuki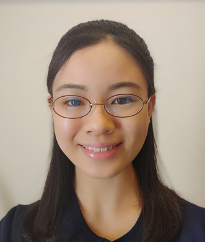 Area of Interest: Public Health, St. Luke's International University

Ms. Tamaoka developed an interest in public health during her undergraduate studies and from the voluntary work where she was introduced to the concept of health literacy. After completing her undergraduate degree, she plans to continue her studies in a graduate program to acquire further knowledge and skills in areas such as health informatics, health communication, and health sociology. She hopes to make a contribution through research and field work to improve the level of health literacy.
UESUGI, Nami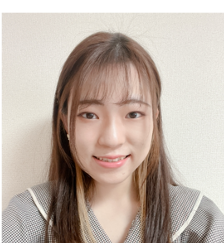 Area of Interest: Child Health and Development, Japan National College of Nursing

During her work experience in junior high school, Ms Uesugi had the opportunity to interact with children with disabilities and she was attracted by the energy and charm of these children. She is currently learning basic nursing skills in different areas and soon will have on-site training. She plans to further her studies as a pediatric nurse as she wants to support and protect children with illnesses and disabilities so that they can lead independent lives.
Home | Scholarship | 70th Anniversary Graduate Scholarship for Japanese Women to Study Abroad | Non-Japanese Graduate Scholarship | Visually Impaired To Study Abroad | Visually Impaired To Study in Japan | Voices from Scholars | Our Scholars