CWAJ 70th Anniversary Graduate Scholarship for Japanese Women to Study Abroad (SA)
5.0 million (total for two academic years)
SAKON, Shio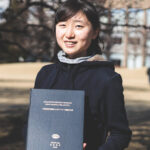 BA, College of Liberal Arts, International Christian University (Japan)
Study program: PhD, Department of Physics, Pennsylvania State University (USA)
Comment: Ms. Sakon's undergraduate education in Japan and the US (major in physics and minor in education) have prepared her to approach issues from an interdisciplinary perspective. She has done both theoretical and experimental research, while acquiring practical, applied skills for science communication. She wants to use her expertise to pursue two primary goals: to advance the understanding of the universe through research in multi-messenger astronomy and to contribute to raising society's scientific literacy through education.
SHIIMA, Yuko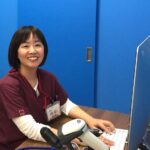 MD (Medicine), Fukui University Medical School (Japan); MS Clinical Epidemiology, University of Pennsylvania School of Medicine (USA)
Study program:MRes Medical Research, Brighton and Sussex Medical School (UK)
Comment: Dr. Shiima has worked as a pediatric intensivist and clinical researcher in both pediatric critical care and emergency care. She aims to improve the critical children's survival rate and to ameliorate the safety of medical treatment for a better quality of medicine. Her ultimate goal is a better neurological outcome and an improved quality of life for critically ill children. She has established a sturdy foundation of experience and training and wishes to build upon this foundation to contribute in the field of acute care and resuscitation science.
CWAJ Graduate Scholarship for Non-Japanese Women to Study in Japan (NJG)
2.0 million yen
*Supported by the Japan Foundation
ERMILOVA, Mariia Eduardovna (Russian Federation)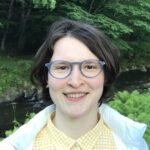 MA Ecology and Management of Natural Resources, Faculty of Biology, Lobachevsky State University of Nizhniy Novgorod (Russia)
Study program: PhD Environmental Science and Landscape Architecture, Spatial Planning Laboratory, Graduate School of Horticulture, Chiba University
Ms. Ermilova has been involved in nature protection since childhood. With the ecological organization Green Sail, she helped save her hometown park and was awarded the Volvo Adventure Environmental Award in 2008. Her PhD research is focused on planning for resilient local communities based on interlinked biological and cultural diversity. Her community planting project connects university students and local women in the Iwase Neighborhood Association of Matsudo. Planting herbs triggers the sharing of stories about nature and culture, while also sharing ecological knowledge. 
CWAJ Scholarship for Non-Japanese Women to Study in Japan (NJG)
CWAJ Sano Chikara Scholarship- 2.0 million
*Supported by the Japan Foundation
CHOUCHANE, Hanna Mejah (Republic of Tunisia)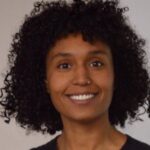 BA Business, Institute of Advanced Business Studies (Tunisia); MS Policy and Planning Sciences, University of Tsukuba (Japan)
Study program: PhD Policy and Planning Sciences, Graduate School of Systems and Information Engineering, University of Tsukuba
Comment: Ms. Chouchane's work in the field of organizational behavior is focused on the psychological dynamics of intercultural adaptation of foreigners living and working overseas. Her experiences of growing up feeling like an outsider in her own country, and then of moving to Japan to continue her studies, caused her to search for answers as to how the challenges of international living can be overcome. She hopes that her research will benefit those who are experiencing living in a foreign country, as well as those who are in a position to facilitate and support the process.
CWAJ-Tokyo American Club Women's Group Non-Japanese Graduate Scholarship
2.0 million
ZABLACKAITE, Giedre (Republic of Lithuania)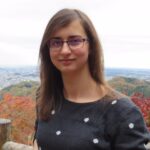 BS Nuclear Energy, Department of Thermal and Nuclear Engineering, Faculty of Mechanical Engineering and Design, Kaunas University of Technology (Lithuania); MS Nuclear Engineering, Tokyo Institute of Technology (Japan)
Study program: PhD Nuclear Engineering, Tokyo Institute of Technology
Comment: Ms. Zablackaite's work in the field of nuclear engineering focuses on finding the reasons for radioactive material escape from the Fukushima Daiichi reactor and solving the safety issues raised by them. She is working with flowing gas in the water pool to trap fission products and how rising bubbles affect the efficiency. Although many people are skeptical about nuclear power, she wants to find solutions that will benefit society.
CWAJ Scholarship for the Visually Impaired to Study in Japan (SVI-SJ)
1.5 million
MATSUOKA, Kotono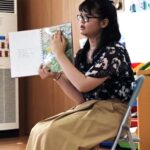 Study Program: 3rd Year, Special Needs Program. Department of Education and Child Development, Faculty of Psychology, Meiji Gakuin University
Comment: During her childhood, Ms. Matsuoka was hospitalized for one year and attended the elementary school located in the hospital. Her physical condition made her feel down, but she was happy with her teachers and friends at the hospital school. Now she is specializing in the education of disabled children and children who have serious diseases. Drawing on her own experiences and knowledge, Ms. Matsuoka wants to be a teacher located in a hospital who contributes to the pleasure and happiness of hospitalized children.
YANASHIMA, Shun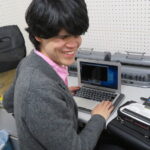 BS Mathematical Sciences, Department of Mathematical Sciences, Tokyo Metropolitan University
Study program: MS Mathematical Sciences, Graduate School of Science, Tokyo Metropolitan University
Comment: Mr. Yanashima is studying probability theory and mathematical finance. He analyzes uncertain factors in the field of finance using stochastic models. The application of machine learning in this field, which has received much attention recently, interests him greatly. He plans to study this subject in his future PhD work. Contributing to society as a researcher who has a wide perspective and deep expertise is Mr. Yanashima's end goal.
CWAJ Fukushima Relief Scholarship
0.5 million
IIMA, Tamaki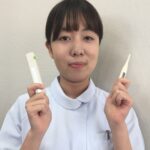 3rd year student, Fukushima Medical University School of Nursing
Comment: During the 2011 Great East Japan earthquake, Ms. Iima was present at the birth of her aunt's baby. She came to treasure the preciousness of newborn life and value the technical skills of a midwife under the severest of circumstances, with a life-line stopped and limited medical equipment available. As a result of this experience, she decided to become a midwife so that she could provide pregnant women with reliable and safe birthing options in any situation. Through practical training in live birth, she wants to continuously learn and deepen her knowledge.
TSUGAWA, Rina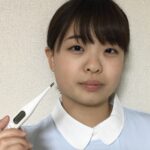 3rd year student, Fukushima Medical University School of Nursing
Comment: Ms. Tsugawa would like to specialize in gerontological nursing. Until age 15, she lived in a village that did not have children except her and her younger sister. She was supported by the elderly people, but she could not help them in return when they became sick and bedridden. As a result of this experience, she decided to become a nurse so that she can support the minds and bodies of elderly people. Through practical nursing study, she wants to develop her knowledge and abilities.
---
---
Home | Scholarship | 70th Anniversary Graduate Scholarship for Japanese Women to Study Abroad | Non-Japanese Graduate Scholarship | Visually Impaired To Study Abroad | Visually Impaired To Study in Japan | Voices from Scholars | Our Scholars